Sizes Really, Sizes?
Last night, one of my besties was home visiting from Los Angeles.
I had worked all day at my second job as a Nanny.
WHICH, I LOVE!
Especially around the holidays. Kids.
Man.
So much fun.
Anyways, I was still in my gym clothes and really needed to get into my party gear.
But didn't have anything packed.
So.
I ran to Marshalls.
I found these puppies.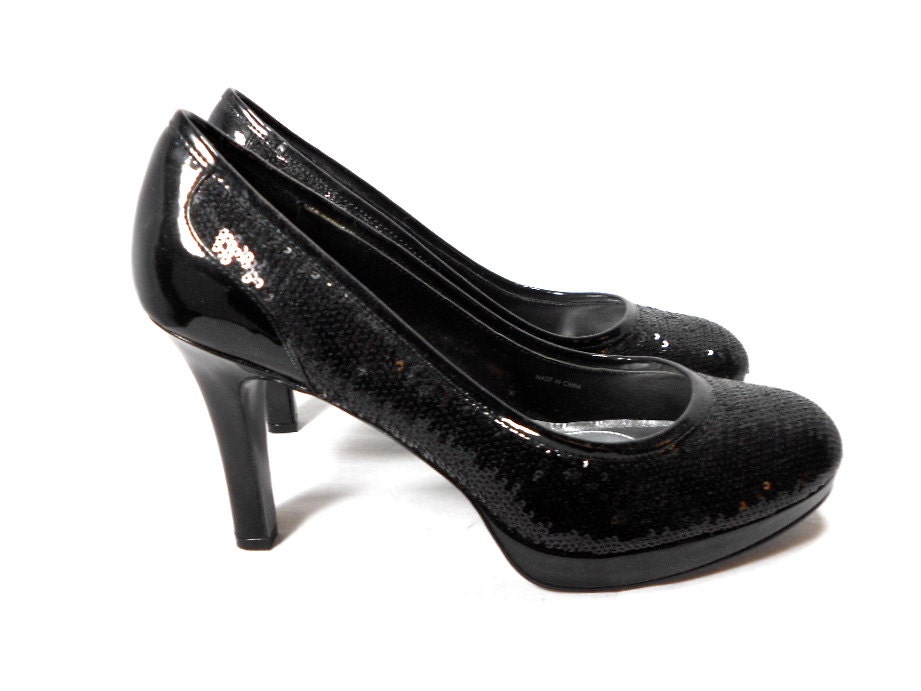 And fell in LOVE!
Yay, I know, TDF.
To.
Die.
For.
So then.
I just needed a dress.
Since I've been out of my crossfit.
(See rotator cuff surgery story coming in January) :)
It's been about 3 months.
Of mind games.
Thinking.
I must just be packing on the pounds.
Right?
Less moving.
Still eating.
I must easily be a size 16.
So.
I picked up a 12 and a 10.
In several dresses.
And a large in teens.
I haven't been on a scale since May.
So I can't tell you how many pounds.
And I won't ever have to.
Since.
Numbers.
On tags and scales are just really unhealthy for me.
In the dressing room.
I put on the 12s.
And stared at my reflection.
My tired looking reflection.
And heaved a sigh of relief.
Big.
TOO big.
So I put on the 10s.
And stared again.
I walked out of the dressing room for these.
And the sweet older attendant smiled.
"Oh girl, too big, sweetie, too big."
Okay, I thought.
What's going on?
And I half expected someone to pop out of the dressing room with a camera.
And tell me they whited about the 2 in the 20 and the 22.
And so I went back to the drawing board.
I picked up a size 6 pair of leather, real leather, pants.
And a large sweater from teens.
And an outfit was made.
That matched those shoes perfectly.
And a little magic in my mind.
A reminder that.
When I get lost in the loving of myself.
I can maintain.
And maintain.
And still wake up loving myself.
I joined a gym close to school.
And am headed back to the pool, so working out, will pick up again.
But this whole.
Love myself.
How I am.
Where I am thing.
Pretty perfect :)